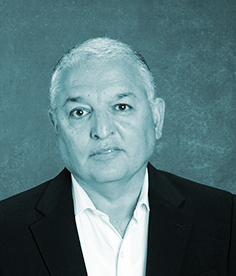 Hamid Reza Manouchehri
In his professional career, Hamid has had experience working with leading global mining and equipment manufacturing companies and well-known universities and research centers worldwide.
His areas of expertise are especially around mineral and metallurgical processing from comminution, to sorting and physical separation as well as flotation and leaching to extract values and management of the mining and metallurgical wastes and process water, however, he worked on different aspects of exploration, drilling & excavation, and material handling as well. 
Hamid has strong capability to understand and analyse the tasks, offer proper solutions to overcome the tasks, communicate all the outcomes professionally with focusing on customer's needs effectively and eco-efficiently. 
Over the last three decades,  Hamid has been working not only as individual project leader, but as member of different professional teams and team leader for different mining, processing and feasibility study projects worldwide. Hamid also has led and supervised professional teams for running plant surveys and pilot scale testing in practices to improve the recovery and increase process efficiency and testing new processing routes for different mining companies worldwide.